Weekly & Monthly
Serviced Apartments
For guests wanting to stay longer term in Auckland, we are offering Serviced Apartments for both weekly and monthly stays.
Our Studio, One and Two Bedroom Apartments are available to stay in and feature kitchenettes if you are looking to self-cater. The One and Two Bedroom Apartments feature separate lounge/dining areas.
There are a limited number of rooms which offer a full kitchen and laundry facilities.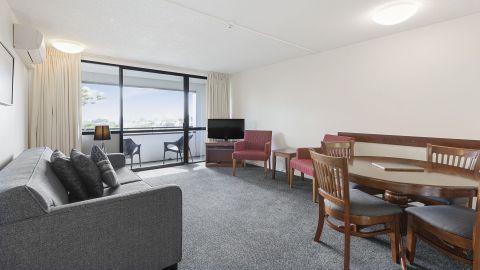 Guest laundry facilities are onsite and Gladstones Café Restaurant is available for both dine-in and takeaway meals.
Rate include utilities, internet and one carpark. Rooms are serviced once per week by Housekeeping.
Get in touch with our reservations team for full terms and rates or to make a booking by phoning 09 303 3789 or email reservations@theparnell.co.nz