Bring your conference and events to our Hotel
Conferences
We are open under level 2 restrictions, our conference capacity is constricted but we'll do our best to host your function. If you have an existing enquiry we can reschedule you for a later date.
A versatile conference venue located in the picturesque Auckland suburb of Parnell. Our air-conditioned conference rooms are well equipped for cater for your next meeting, conference, dinner or family get-together
Designed to cater for small to large groups, from 3 – 300 theatre style, or up to 140 banquet style.
Our international chefs provide a high standard of cuisine with a wide variety of menus to select from, catering to your individual menu choice.
Conference menu is available upon request.
Relax knowing that your function or conference will be well organised and successful.
For those conference attendees out of town, The Parnell Hotel & Conference Centre has a variety of accommodation rooms to meet most people's needs, ranging from studio rooms to spacious one and two bedroom apartments.
Free parking is available onsite and the Hotel is well connected to nearby public transport options.
Our conference capacities for level 2 are as below.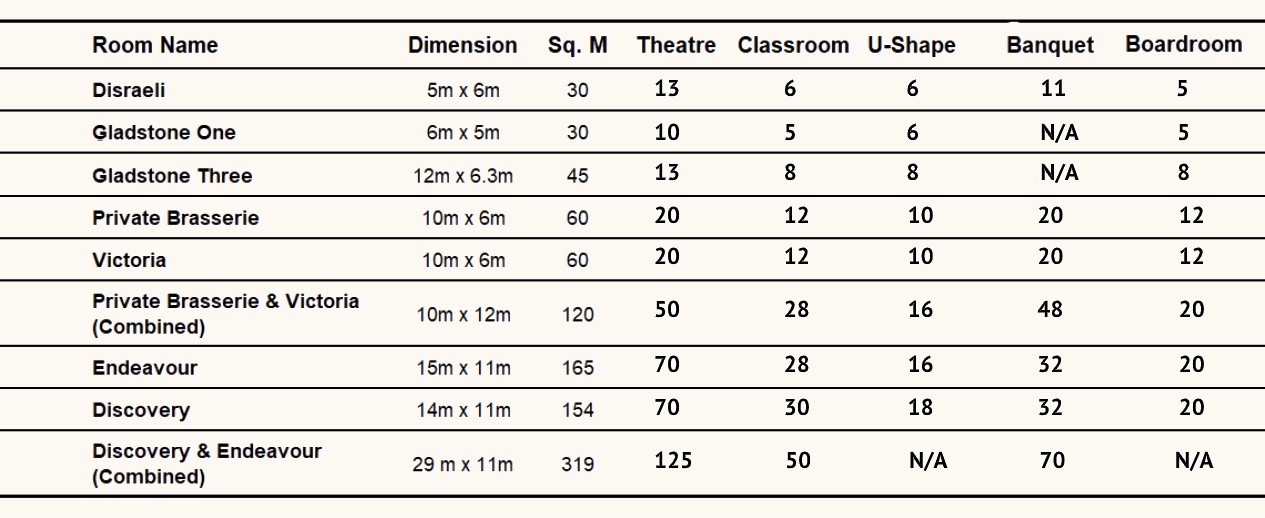 Our friendly staff are waiting for you to get in touch with us on planning your event. All Enquiries will be responded to within the same business day. Enquire Now
* indicates required fields