Parnell's Best Art Galleries
Visit picturesque Parnell, one of the best things to do in Auckland for art-lovers. Discover the best Parnell Art galleries, shopping and food spots here
One of the best things to do in Auckland is to take a wander through Parnell village, Auckland's heart of art, style and colonial architecture. Spend a day browsing its gorgeous art galleries, upmarket boutiques and cute back streets lined with Victorian-era cottages. Here's a roundup of the best Parnell Art Galleries, plus patisserie and pizza spots, gift stores, street art and more!
Parnell for Art Lovers
A walk along Parnell Rise provides a moving art show of top New Zealand painters, potters, artisan jewellers, glassblowers, sculptors and greenstone artists. With seven art galleries in a short stretch, this is where Aucklander's browse for that special piece of art to complete their new home, or for a coveted piece of custom jewellery.
The highly regarded Artis curates thought provoking artworks by some of New Zealand's leading artists while the Black Door Gallery, nestled in a charming historic villa, presents a beautiful and ever-changing selection of statement paintings, sculpture, ceramics, lighting, glass and jewellery. The longstanding Parnell Gallery regularly exhibits contemporary artists in their large and airy space. While a visit to the Alvin Pankhurst Gallery, might find the artist himself hanging his latest piece to feature famous historical Māori carvings in stunning New Zealand landscapes.
Keep an eye out too for landmark sculptures on Parnell Rise, each with a story to tell like the well-known Terry Stringer Mountain Fountain, outside the stunning Holy Trinity Cathedral. Or the large and illuminated revolving plinth outside the Jonathan Grant Galleries, which profiles different outdoor sculptures.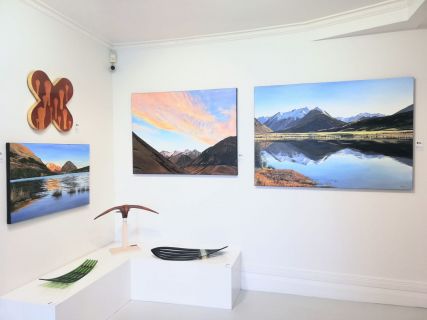 Best Māori and Pasifika art: Kiwa Art
One of the top Parnell attractions is speciality gallery Kiwa Art. They focus exclusively on indigenous Māori artists with an emphasis on the lineage and significance behind each piece. Each treasure (or taonga) come with a unique story of its own, which the friendly and knowledgeable owners will readily share. The gallery is refreshed often with new carvings, rare Oceanic pieces, pounamu (greenstone), rare books and even delightful vintage finds. If you're keen to gift greenstone to a special someone, then head here as the pieces range from downright exquisite to the small and affordable.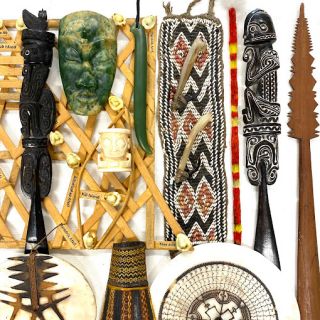 Auckland War Memorial Museum and the Domain Sculpture Walk
Possibly Australasia's best neo-classical building and one of the most popular Parnell attractions, the Auckland Museum displays colonial and Māori art plus works from private collections. Along with a large dose of New Zealand history and shaky island geology. Join a guided tour to experience a Māori culture performance by the local iwi/tribe Ngati Whatua, which kicks off with a spine-tingling Haka or challenge. Afterwards, enjoy harbour views from the grassy knoll of a long-dormant volcano and follow the Auckland Domain Sculpture Walk for eight impressive sculptures by leading New Zealand artists, like Fred Graham and Greer Twiss.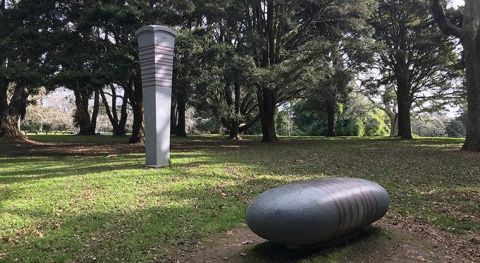 Tastiest Parnell pitstops
Walking and gawking enviously at art can whet up an appetite so luckily the best places to eat in Parnell are nice and handy. Stop and refuel with a glass of wine and lunch at local favourites, Non-Solo Pizza, Di Vino's or La Porchetta. For a quick bite, grab a homestyle treat from the heaving food counter at Winona Forever or a delicious Parisian- style pastry at Vaniyé, which attracts Aucklanders from far and wide.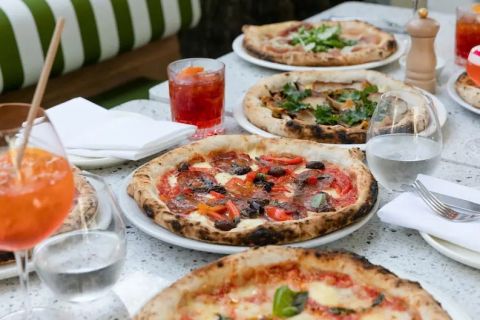 Parnell's Best Gift Shop
Leave this spot for last as the credit card could get blasted. The Fantail Shop is the perfect destination for last-minute gift shopping, with its extensive range of 'Made in NZ' ceramics, crafts, homewares, fashion and affordable art, all locally sourced from over 140 clever and creative New Zealanders.
There's so much to see and do besides browsing Parnell's best art galleries, in one of Auckland's most desirable city-fringe suburbs. Spend a day or two exploring Parnell's attractions from the convenience of the Parnell Hotel, your Auckland home away from home.