Our favourite coffee shops in Parnell
Some great coffee shop options, all within walking distance!
There are lots of benefits to living, working and staying in Parnell. Not only is it just a hop, skip and a jump from the centre of Auckland, but it's packed full of incredible cafés, bars and eateries. You only need to take a short stroll down Parnell Road to get a feel for exactly what we mean! Our guests here at The Parnell Hotel rave about the quality and diversity of all the restaurants—and we're always asked for our personal recommendations. But another thing we're regularly asked is, "where shall I go for coffee?"
The answer you get will depend on the staff member you approach on the day, but we've put together a handy list of the best coffee shops in Parnell to make sure you have options. All of these venues are in easy walking distance from our Parnell accommodation. So if you're staying long enough, you might just get to visit them all!
VANIYE Patisserie
This isn't just any old French patisserie—but an authentic one that does those gorgeous Parisian cafés justice! VANIYE Patisserie has received awards for being the best French patisserie in New Zealand and we're lucky enough to have it on our doorstep. The café itself is fresh, modern and elegant, but it's what's artfully displayed in the cabinets that'll really get your heart racing! Pastries for every occasion and every taste, and cakes that look too good to be eaten. The best part is that VANIYE Patisserie also serves great coffee—and we're not just talking espresso. Here the Kokako coffee is creamy (if you like it that way) and the perfect way to start your day.
Walking time from The Parnell: 10-15 minutes
Opening hours: Tuesday-Saturday, 8am-4pm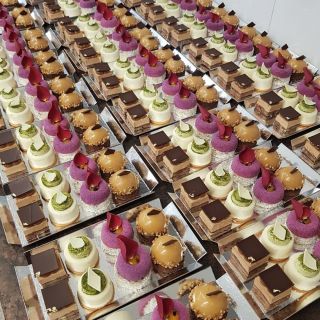 Red Rabbit Coffee Shed
Die-hard coffee lovers will adore Red Rabbit. Here, the green single origin coffee is the real hero. Located in Parnell's industrial hub—but still just a short stroll from The Parnell Hotel—Red Rabbit is a roastery too. With its high ceilings, exposed beams, open frontage and delicious aroma, it's difficult to walk by Red Rabbit without popping in. Depending on your coffee selection, you might find notes of raspberry liquorice, sweet lemon, black cherry or caramel. The offerings change frequently depending on quality any availability, but you're guaranteed to find a good coffee here, whatever your order. And if you like it enough, you can even buy your very own Red Rabbit espresso or filter coffee to take home with you.
Walking time from The Parnell: 12 minutes
Opening hours: Monday-Sunday, 8am-3pm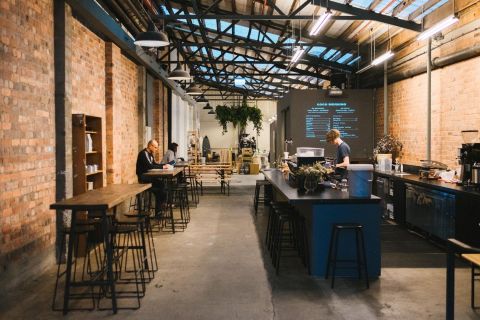 Winona Forever
They say it best on the Winona Forever website: "Coffee. It's important, OK?!" The people at Winona Forever know that the coffee can (and will) make or break a café experience, and here they truly deliver. Coffee Supreme is the blend of choice, known for being one of New Zealand's best coffee brands. And if you were planning on getting your flat white to go, all we can say is beware! This quirky venue may just draw you in with its lovable character and charm. The bright display of delicious baked goods is one thing—but wait until you see the dishes coming out of the kitchen. Prime Instagram material, they're immaculately presented and as colourful as they come. During the summer you can swap your usual caffeine hit for an iced coffee, iced mocha and iced coconut chai. Or go for a real (but tasty) mouthful and try the iced butterfly pea flower matcha latte!
Walking time from The Parnell: 15 minutes
Opening hours: Mon-Fri, 7am-3pm; Sat-Sun, 8am-4pm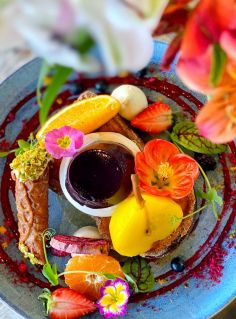 Rosie
Rosie is a popular spot for coffee and breakfast (and all meals actually)—especially if you want to impress! The corner venue is fresh and modern with a sophisticated menu to match. Dishes include breakfast paella, pork sausage with piccalilli and even a special range of breakfast cocktails if you're feeling that way inclined. If you want to try your luck for coffee and breakfast, it's best to get here early! Rosie opens daily at 6.30am daily and tends to pack out fast. And if you're simply in search of a good coffee and a nice place to relax, you can walk into Rosie at any time. The staff are friendly, the coffee is great and the best thing is it's only a few hundred metres from our Parnell accommodation.

Walking time from The Parnell: 4 minutes
Opening hours: Sun-Wed, 6.30am-3pm; Thurs-Sat, 6.30am-late